Punjab Police Constable Exam Pattern
Punjab Police has announced the recruitment for the Punjab Police Constable. Now its right time to check Punjab Police Constable Exam Pattern 2022. Willing students can apply for the post. For this post the Board will conduct the Physical Measurement, Physical Efficiency Test, Written Exam and then Medical Test. Millions of candidates want to apply and many of them have already applied.
Everyone wants selection and wants to join the Police department. They already have started their preparation. All of the candidates have many doubts regarding Punjab Police Constable Exam Pattern, don't worry students we won't let you down and provide you the right information for exam pattern.
Punjab Constable Exam Pattern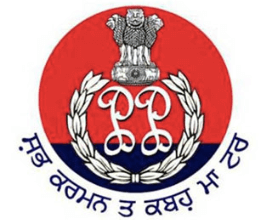 When students start study they have first thought in their mind that what they have to study and how they will study. On our website you will get all the answers to your queries. We will give you the updated syllabus and the latest Punjab Constable Exam Pattern. If you are really interested in joining the Police Department then you have to crack the written exam. And you can crack it by knowing the right syllabus and correct exam pattern.

It is necessary for you to make time table and good plans for your study. You should study each subject equally. Every subject is equal important for your selection. A better study plan will take you one step near to your selection. This can only happen when you learn the Punjab Constable Exam Pattern 2022. For that you don't have to spend your precious time on different social websites. You are on the right place. Here we will provide you the latest exam pattern. So that you can have an idea that what type of question will be asked in the exam.
Punjab Police Exam Pattern 2022
In this exam there will be three subjects. Each subject will be of specific marks. Here is the list of subjects and the marks:
Punjab Police Paper Pattern

Exam Type

Name of the Subject

Total Question

Total Marks

Written Test

Reasoning

40

40 Marks

Numerical Ability

30

30 Marks

General Knowledge

30

30 Marks  

100 Marks
The question paper will have MCQ object type questions.

Total number of questions in the question paper will be 100 only.

Maximum marks is also 100.

There is negative marks scheme for every wrong answer in part B and C. The negative marks will be 1/8.

You will get 1/2 marks for every right answer.

Negative marks in Part A will be 1/4 for wrong answers.
Punjab Police Physical Measurement Test
Height (Male):
| | |
| --- | --- |
| Height | Marks |
| 6' & above | 15 |
| 5'-11" & above | 14 |
| 5'-10" & above | 13 |
| 5'-9" & above | 12 |
| 5'-8" & above | 11 |
| 5'-7" & above | 10 |
Height (Female):
| | |
| --- | --- |
| Height | Marks |
| 5'-8" & above | 15 |
| 5'-7" & above | 14 |
| 5'-6" & above | 13 |
| 5'-5" & above | 12 |
| 5'-4" & above | 11 |
| 5'-3" & above | 10 |
Punjab Police Constable Paper Pattern 2022
There will be 100 questions in the exam. Questions are of objective type. And negative marking will also be there. For each wrong answer ¼ marks will be deducted from your score. So it's better to study well and get high score with less number of wrong answers.
The less you tick wrong answer it will improve your ranking in the final list. This can be achieve by practice only. So manage your time and study plan to get selection. Only practice, practice and practice is the key to your success after preparation according to Punjab Constable Paper Pattern & selection process.
Punjab Police Constable Exam Pattern
You can also get the Exam Pattern on the official website. We will provide you the steps to download the exam pattern and syllabus. For syllabus you can visit Punjab Constable Exam Pattern 2022 article on our website. Stay connected with our website for latest updates on Punjab Police job, Leave your comments for any doubt/query for the Punjab Police Sipahi Vacancy. If you want to get success in this exam, then you have to follow below given process. You have to study strictly according to Punjab Police Constable Exam Pattern.