Punjab Police Constable Sample Paper 2023
Recently Punjab police recruitment forms were filled by eligible candidates and now written exam will be conducted for it shortly. So, all the young aspirants are looking for Punjab Police Sample Paper on the internet.
It's been hard to find the quality material on internet. So, we are here to provide you the assistance regarding Punjab Police Practice Paper.
We will tell you how you can download the sample papers from official website of Punjab police and also help you to understand the pattern of the paper.
We will also provide you sample papers of some good coaching institutions for your better deeds. So keep reading this article for further information regarding Punjab Police Sample Paper 2023.
Punjab Police Sample Paper 2023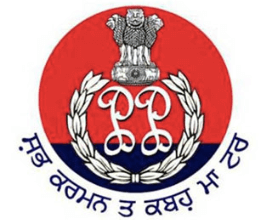 Candidates are searching for Punjab Police 2023 Practice Paper everywhere so we have prepared a systematic pattern to make you understand the pattern of paper with the help of expert teachers.

All the questions in this paper are very important for Punjab Police Practice Paper. We are always with you so we have collected the papers. It is very beneficial for candidate's preparation.

It will help you to know exact level of question they have to face in written test. We are will be providing you exact type of questions that you will see later in exam.

Take Punjab Police 2023 Sample Paper as your experience; by this you will surely clear your written exam with a better score. It will help you to achieve you dream by smart work and studying effectively covering every topic of syllabus.
Punjab Police 2023 Sample Paper (पंजाब पुलिस सैंपल पेपर)
पंजाब पुलिस में निकली भर्ती के लिए लाखों की तादाद में लोगों ने आवेदन दिया है। लेकिन हम आपको यहाँ ये बता देना चाहते है की सीमित पद होने की वजह से कम्पटीशन बढ़ गया है। इसलिए जैसे जैसे लिखित परीक्षा की तारीख नज़दीक आती जा रही है तो विद्यार्थी पंजाब पुलिस सैंपल पेपर ढून्ढ रहें हैं। हम आपको यहाँ पेपर का पैटर्न समझायेंगे।
हम आपको डाउनलोड करने की ऑफिसियल वेबसाइट भी प्रदान करेंगे। लिखित परीक्षा को अब कुछ ही समय बचा है इसीलिए विद्यार्थियों को एकजुट होकर परीक्षा की तयारी में लग जाना चाहिए। इसमें पंजाब पुलिस प्रैक्टिस पेपर आपकी मदद करेंगे। हम आपका इसमें पूरा सहयोग करेंगे और हर तरह से आपकी मदद करेंगे।
Punjab Police Exam Pattern 2023
There will be 100 MCQ type questions.

Written exam will carry 100 marks (Max).

Each Qs will have score: 1 mark.

One incorrect answer will cut 0.25 marks from your score.

This test is divided into four sections; Gen Knowledge, English, Numerical Ability, Regional Language.
You can check Punjab Police Exam Pattern (Complete) already given on this website. So check this for better idea of paper pattern.
Punjab Police Last Year Paper (Updating soon)
Punjab Police Sample Paper 2023 Download @Punjabpolice.gov.in
Here we have provided you some adequate information about the pattern in Punjab Police Practice Paper and hope that you have got a better idea from it so that you can start preparing for written exam.
It will be going to be tough because many candidates have applied for this but there are only limited posts. So keeping this in mind start preparing for this exam because Hard is the key to success.
With above provided Punjab Police Sample Paper by us, you are going in right direction. If you face any problem regarding downloading the Punjab Police Practice Set.
If any candidate wants to ask or clear any doubt, then you he/she has to leave same in the comment section. Don't forget to mention your complete contact details. Our team will get back to you and try to solve your doubts ASAP.