UP Police Interview Tips 2023
Candidates already know that how tough completion is there is Uttar Pradesh Police Bharti. Candidates may loose change to get selected by even one mark. Hence we bring some UP Police Interview Tips for you.
It may not help you in answering questions asked during test. but it will help you prepare and perform in a better way. You must read these tips with extra care.
It will help you build better base for preparation. If you like to edit and add any other Uttar Pradesh Police Interview Tips in it, then you can write in comment box.
Our team will update this article accordingly. we will also try to provide some study material for your prepartion. But we need suggestions from you. So do provide same in the comment section.
Uttar Pradesh Police Interview Tips 2023
Candidates those who will clear the first stage that is written examination will move on to the Uttar Pradesh Police Interview Tips. If you will follow the given tips in this article your chances for clearing interview will be much higher. Tips are simple like report on time, don't repeat your answers, don't get confused and be confident.
There is no update in UP Police Interview Date 2023 till now soon it will be released by UP government. If you want to clear this stage you have to keep your head straight and carefully read every point explained by our team.
UP Police Interview 2023 Tips play important role in this stage follow them and you will clear it. If you want to get the tips about it, you have to read the entire article.We have shared some valuable tips here in this article.
Uttar Pradesh Police Interview Tips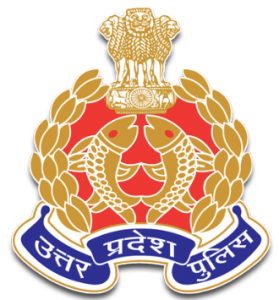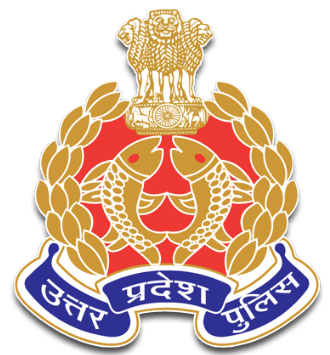 As the commission has given you date for the interview. Reach at that particular date and on fixed time.

Wear clean, simple but attractive cloths. It will help you putting a good impression on interviewing officer.

When you are sitting in front of interviewing officer keep calm and talk normally with him. Keep your chest up and look in the eyes of interviewing officer.

Don't get confused and speak with confidence.

Don't repeat answers.

The main reason of conducting interview is only that they just want to analyze you that you have the qualities or not for this post.

Keep smile on your face and try to give answer of maximum question which he will ask you.

If you don't know answer of any question, please don't speak lie. You just can say "I don't know sir".

After the interview don't forget to say "Thank You sir" to him.

One Very important thing-If he tell you for some improvement then politely say "ok sir I will improve myself".
Keep these UP Police Interview Preparation Tips in mind while preparing for same. It will help you get more marks in this final stage.
UP Police Constable Interview Tips (हिंदी में)
भर्ती आयोग आपको इंटरव्यू डेट पहले जारी कर देगा। इसलिए निर्धारित तारीख और समय पर वह पहुंचे।

इंटरव्यू का कोई ड्रेस कोड नहीं है। आपको साफ़-सुथरे इस्तरी किये कपडे पहनने है। ये सामने इंटरव्यू लेने वाले अधिकारी पर पहला अच्छा प्रभाव डालेंगे।

जब आप इंटरव्यू अफसर के सामने बैठे हो तो शांत रहे और बिलकुल आराम से बात करे।

पुरे इंटरव्यू के दौरान अपनी कमर सीधी रखे।

यहाँ वह देखने से बचें। आपकी सीधा अधिकारी की आखो में देख कर जवाब देना है।

हड़बड़ी में कोई जवाब न दे। सोच और समझ कर ही कोई उत्तर दे।

सवाल का जवाब देते समय आत्मविश्वास बनाये रखे।

एक जवाब को बिंदु को दोहराने से बचें।

इंटरव्यू लेने का मुख्य कारण ये जानना है की आपके पास इस पोस्ट के लिए जरुरी काबिलियत है या नहीं।

अपने चेहरे पर एक मुस्कान बनाये रखे।

अगर आपको किसी सवाल का जवाब मालूम नहीं है तो जूथ बोलने की कोशिश न करे। उत्तर न पता तो साफ़ बोल दे की "माफ़ करे…मुझे मालूम नहीं है"

इंटरव्यू खत्म होने के बाद अधिकारी को अभिवादन करना न भूले।

एक और बहुत जरुरी बात- अगर इंटरव्यू लेने वाला आपको कोई सुझाव दे तो विनर्मता से स्वीकार करे।
UP Police Interview Date
Candidates must be looking for schedule for interview stage. You need to know few things first. It will be released only on the official website You have to follow below given link to check same. Recruitment board will upload Uttar Pradesh Police Interview Date minimum two weeks earlier to planned test. Hence you will get very less time to prepare. We advise you to start your preparation right now. Soon after the physical test, the interview date will be decided.
They will provide it to the candidates very soon. The call letter for the interview will be uploaded on the official website. The aspirants have to download it from here. We will provide you the link to download it. The call letter will be available for download two days prior to the interview date.
You can download it from here also as the link will be posted very soon. The shcedule for the Personal Interview process will be released very soon. The candidates will get to know the center & the timing of the Interview. You have to appear at the exam center at this timing. All instrcution which the candidates have to follow is listed in the above section. Do read these instructions carefully.
It will give you enough time to improve weak areas. You should not waste time in waiting for UP Police Constable Interview Date. It will be out any time on related site. We will inform you or you may get information from other sources. But you will get chance to implement UP Police Interview Tips right now. Use this opportunity to turn your dream into reality. The interview date will be provided to the applicants very soon. Here in this article, we have provided you the tips for the interview which will be held in the next few weeks. Soon the official date will be provided to the candidates.
Important Document to Bring for UP Police Interview
If you are going to appear for the interview, you have to prepare yourself. You have to bring all important documents. You will have to answer a lot of questions. So better will be to be prepared for it. Here, we will tell you some tips which will be useful for all of you during the interview.
You have to carry all your original document with yourself.

Print out the interview admit card and carry it with yourself.

You have to show the class 10th and 12th mark sheet.

If you have any additional certification, bring it with yourself.

Few photographs will be helpful.

You have to reach at time.
Also Read (इन्हे पढ़ना ना भूले)
UP Police Interview Letter
Candidates those clear written exam stages, will reach to further process. They have to download UP Police Interview Letter to know about their test center. Up Police Bharti Board will upload exact schedule on its official website.
As per idea, you will be able to download Uttar Pradesh Police Interview letter minimum 10 days advance to test date. You can check same from above-given link. Candidates those don't know how to print or download interview letter of UP Police must check below link. Here the complete process is explained in very simple language. You can understand it easily.
You will be able to download UP Police interview letter 2023, without taking any other person help. The candidates have to download the interview letter if they want to appear for this process. We will let you know about it as soon as the interview letter will be available. So the candidates will not have to worry about it.
This article will help all the candidates who will be appearing for the Interview in later stages. So the candidates have to read the entire article if they want to gather all related information. We have shared all valuable tips for this process. The written examination has been conducted successfully. Now, the candidates want to know when the interview process will begin. Here, we will reveal the official date for the interview process. This process will start very soon.