Haryana Police Constable Exam Pattern 2024
Recently released Police Vacancy by the government for constable post attracted many applicants to apply for the exam. The most important thing for this exam is to know about Haryana Police Constable Exam Pattern. There is some time left and if you are aware of exam pattern it can make a huge difference in your performance.
The commission has made a lot of changes in the exam pattern for this vacancy. We will give you all updates regarding those changes here. So give it a read and you will get all information about it. 
To clear this exam to don't have to over study just keep the exam pattern in your mind and you can clear your exam. If you are looking for Haryana Police Exam Pattern 2024 you should only check it on the official website or we have explained it in this article.
You all have to just stay connected with our website to get any new update about Haryana Police Constable Exam Pattern and Syllabus. We will give you the complete syllabus of the written examination in the below section. We will provide you topic wise details of each subject.
Haryana Constable Exam Pattern 2024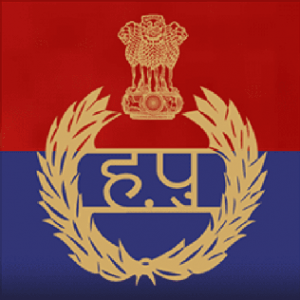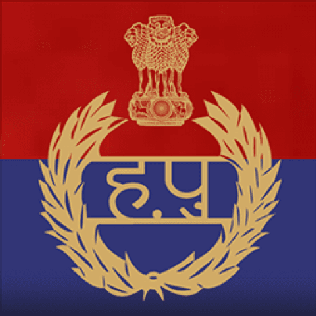 The important thing for getting the job is to clear the exam and then move on to next stage. which is physical test and this test is also very important to get to the second stage you should prepare Haryana Constable Exam Pattern.

The duration of test will be 90 minutes and there will be one composite paper carrying 100 questions. The written test will be MCQ type. We will explain the Haryana Police Paper Pattern 2024 in upcoming section and if there are changes in pattern by HSSC we will update it.

If you want to appear for the written examination, knowing the exam pattern before will help you in a lot of ways.

So read all information carefully. We have provided you the exact exam pattern as of the written examination. We will give you Haryana Police Sample Papers based on the same exam pattern. You can check your preparation by attempting these sample papers. Its is prepared after checking official Haryana Constable Exam Pattern.
Haryana Constable Selection Process
Haryana Staff Selection Commission (HSSC) is going to conduct the exam for Constable in Haryana Police. To get the job applicants have to clear five stages. We are describing Haryana Police Constable Selection Procedure. All the candidates who submitted online application form will face the exam.
HSSC will announce the date of examination on official website. We will update it too. You will get all information regarding the new selection process here on this page. You can also wait for the official notification.
Haryana Constable Bharti Process: –
Knowledge Test (written)
Merit List
Also Read: Haryana Police New Selection Process
Haryana Constable Marking Scheme (New)
Selection Stage

Marks Weightage

Marks

Written Test

90 %

90 Marks

(PMT) Physical Test

2.5 %

2.5 Marks

PST

2 %

2 Marks

NCC

03 %

03 Marks

No Job

2.5 %

2.5 Marks

Merit List

100 Marks

               

Note:

लिखित परीक्षा में नेगेटिव मार्किंग नहीं होगी (

गलत उत्तर के नंबर नहीं कटेंगे

)
Haryana Police Constable Written Exam Pattern
Every year HSSC conducts various exams for filling vacant positions. Now the board is going to conduct the written exam for post of Constable. So, the candidates who want to score good marks can avail latest Haryana Police Constable Written Exam Pattern. The standard of question will be of 10+2 examination level.
Now we will explain you about the duration of exam, number of section in written exam, its marking and negative marking. If you have any other questions about Haryana Constable Written Exam Pattern 2024 we will clear them all out. The exam date will be revealed very soon. We are telling you that it will be conducted in the upcoming month of ……
Name of Section in Written Exam

(Hindi, General Knowledge, English, Maths, Computer Knowledge)

Negative Marking

No

Time Limit

1.5 hours (90 min)

No. of Questions

100

Type of Questions

MCQ (Multiple Choice Questions)

Total Marks

90 marks

Each Question Carries

0.9 marks

Paper Language 

Hindi & English (

Both

)
As you all know passing this exam is very important and those students who started their preparation should know the right Haryana Constable Exam Syllabus 2024. HSSC will soon release the official syllabus, don't check it out from any other sites you may get the wrong information.
We will upload it as soon as it's released. We will cover the all topics from each subject. All subjects are listed in this table. We have covered almost all details regarding the syllabus of the written exam. The link to download the complete syllabus is available below.
Subjects
Marks (Total)

General Studies

90 marks

Haryana GK

Agriculture

Animal Husbandry

Reasoning

Current Affairs

Numerical Ability

Mental Aptitude

Basic Computer Knowledge

General Science

Revelant Filed/Trade etc.
Download Haryana Constable Syllabus PDF (Official)
Haryana Police Exam Pattern
The written exam will be of 90 Marks.

The number of questions is 100.

Each question will carry 0.9 Marks.

There is no negative marking.

Language (Hindi/English)
Exam Pattern of Haryana Police Constable Paper
The exam pattern of the written is now available to the candidates. Here in this article, we have tried to provide you all basic details of the Exam Pattern of Harayan Police Paper. We just have one doubt as of now whether the written examination will be bilingual or not. The written examination date is shifted. The candidates will have to gather information related to it. Here, the exam pattern of the test will be shared.
The candidates have to check the official notification for the confirmation of it. The link is available in the above shared table. The exam pttern for the post of Constable in Haryana Police will be different then of the SI.
The exact pattern is explained in the above section. If the commission will made any changes at the last moment, we will inform you. So you guys have to stay alert if you don't want to miss any important information.
Haryana Constable Paper Pattern 2024
Candidates who have applied for Constable Post are now preparing for written examination. To clear this stage the most important thing is Haryana Constable Paper Pattern. We already have explained all about it in this article.
There are no changes in the exam pattern. First you should start your study for exam with the Syllabus which is described on this very page. According to the latest notification by Haryana Police there are no changes in exam pattern.
If there are any changes made by HSSC we will update it on this site. You should start preparing yourself according to Haryana Police Constable Paper Pattern 2024. The exact exam pattern which will be followed in the written test is provided in the below section. The topic wise distributuion of question will also be shared here on this page.
Haryana Police Constable Exam Pattern 2024 @www.hssc.gov.in
Candidates can add our website Police Job News to their Bookmark to get the latest Alerts regarding the Haryana Constable Exam Pattern & Other Related Information. You will find the exam pattern as well as the syllabus of the written test in the above section. If you study strictly according to this paper style, you will cross Haryana Police Constable Cutoff 2024 for sure.
It is now available on the official website. The last date to apply for the above post is ………. Soon the online registration process will start. If there are any other confusion or suggestions regarding Haryana Police Exam Pattern let us know in comment section our team will reach you back. The exam pattern will not be same for each shift. The HSSC never follows the same exam pattern.
So the candidates have to prepare really well for the examination. The exam pattern for the various posts under HSSC will be same. So the candidates can start their preparation according to it.
All details regarding Haryana Police Constable Exam Pattern available here on this page. As soon as the firsts shift will be over, we will get to know the exact exam pattern.